Auckland Pride
Auckland Pride
Auckland Pride
Auckland Pride
Takatāpuitanga Front and Centre for Te Tīmatanga: Auckland Pride's First Takatāpui Festival
As part of Auckland Pride's Red Light response, the Festival is launching a brand new micro-site to present the inaugural year of their arts and culture festival Te Tīmatanga, celebrating the abundance of talent of Aotearoa's takatāpui community. The programme will include a virtual exhibition, podcasts, a digital store, recorded live performances alongside it's Huarahi Toi (Public Art) until 11 March.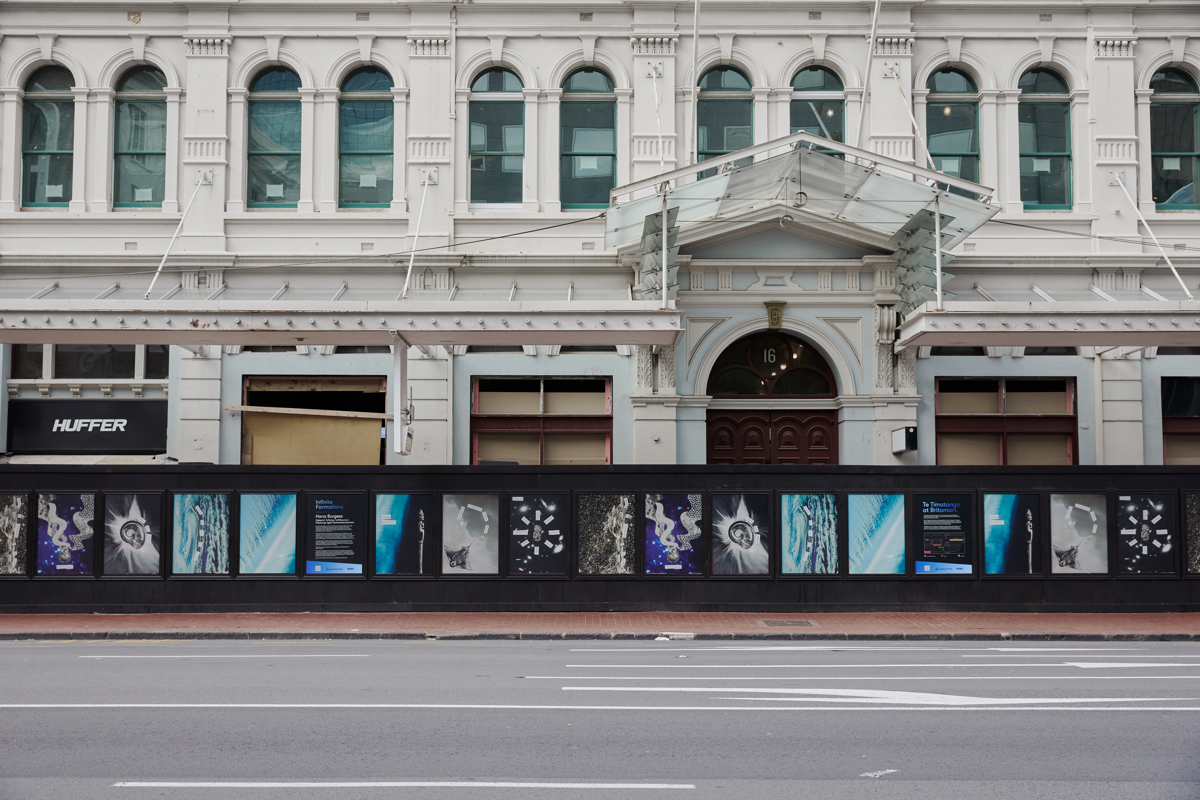 The website will house a number of digital offerings for the community to experience and enjoy in a safe way, including a new artist podcast series, Te Whe. Over the next three weeks Auckland Pride will be releasing seven episodes of Te Whe to get immersed in, including conversations with community members, artists and Auckland Pride sister organisations. The podcast will be hosted by Pride's Kaiwhakahaere Takatāpui Hāmiora Bailey and Creative Director Elyssia Wilson-Heti, talking to guests on a wide range of topics from fat activism, the revitalisation of traditional art practises, and what good collaboration looks like. Te Whe will be available to listen on Spotify, Apple Podcasts, and other podcast streaming services.
Alongside the podcasts will be six recorded live performances which will also be available to watch for free. The performances include TE KAAHU, honouring the craft and skill of Te Reo Māori songwriting and storytelling, from alt-pop performer Em Walker, also known as Theia (Waikato-Tainui, Ngāti Tipa), with three performances available from 18, 23 and 28 February. Brady Peeti (Ngāti Maniapoto, Te Ati Haunui-a-Pāpārangi) will also showcase her incredible singing talent with soulful performances available on 4 and 7 March, and spoken word performer Matariki Bennett (Te Arawa, Ngāti Pikiao, Ngāti Whakaue, Ingarangi) will perform a poem available to watch on 25 February.
The originally planned in-person exhibition at Albert Park's Caretaker's Cottage has moved to a digital offering with a virtual tour of the exhibition with works from 11 artists available to view, as well as an online store open for people to purchase works from six of the artists participating in Te Tīmatanga to continue to support takatāpui artists.
On top of the digital offerings, public art installations can also be experienced around Auckland's City Centre until 27 February with works from seven takatāpui artists enlivening the city.