Auckland Pride
Auckland Pride
Auckland Pride
Auckland Pride
Elyssia Wilson-Heti to Step Down as Auckland Pride Creative Director
Auckland Pride is saddened to announce that we have accepted the resignation of Elyssia Wilson-Heti as Creative Director, as she leaves to take up the role of Creative Catalyst at Te Taumata Toi a Iwi.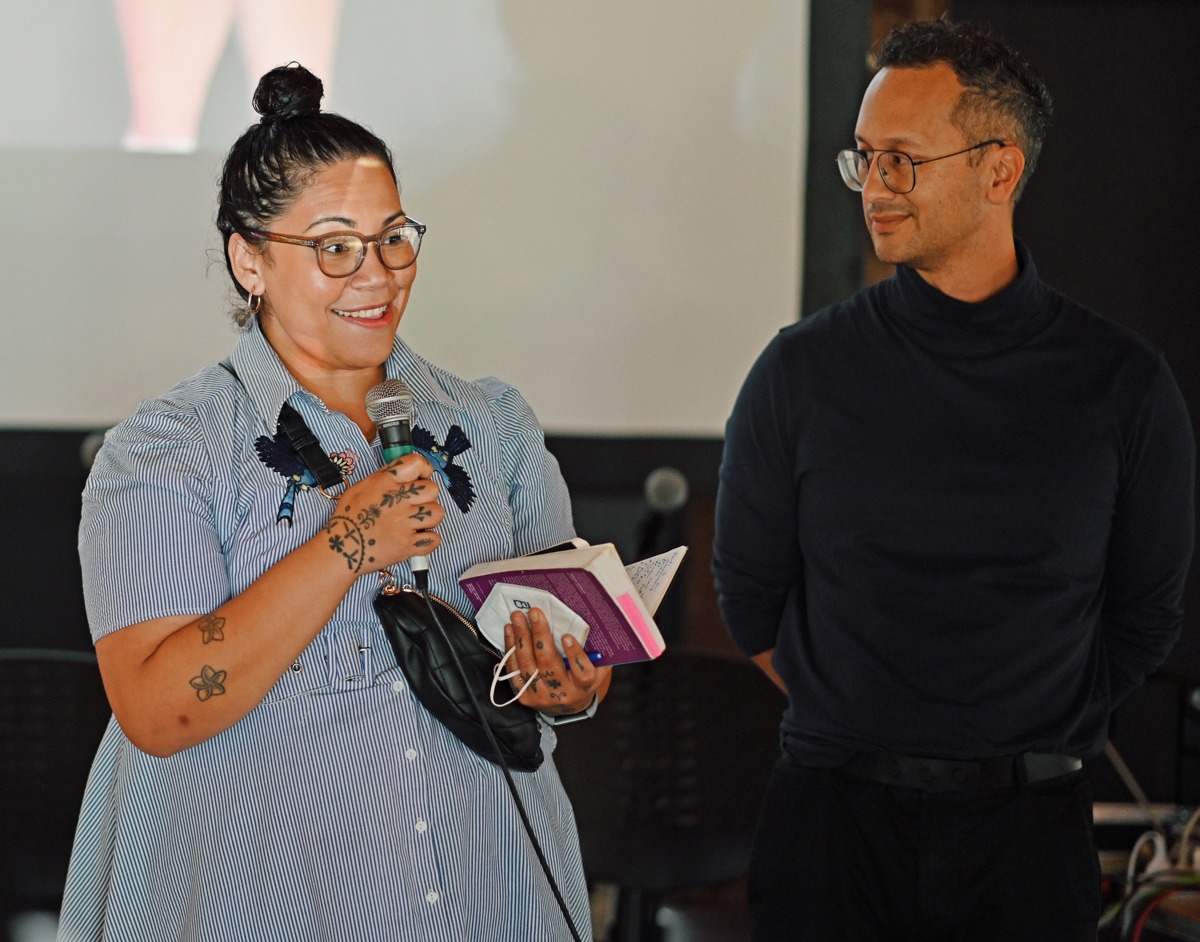 "Elyssia has made phenomenal contributions to Auckland Pride, the Festival, and our communities at large" says Executive Director Max Tweedie. "I know I speak for our team when I say it has been a privilege to work alongside Elyssia as our first Creative Director, and while the last nine months have not been easy - I'm proud of what we've achieved and the groundwork we've laid for the future. Elyssia leaves behind a significant legacy, and I'm immensely grateful for her knowledge, friendship, and vision for our organisation into the future."

"It has been a privilege to serve and collaborate with the team, artists, sister organisations, and the community in this role as Creative Director for Pride over the last nine months" says Elyssia. "I have had huge learnings as an artist, producer, and person throughout this journey. I'm incredibly proud of my contribution to Pride and I look forward to seeing the festival continue to flourish and bloom. The ever changing covid environment has presented so many challenges, which our community of artists, producers, and event organisers have taken in their stride and the thought of what the 2023 Festival could be warms my heart. I want to thank everyone who I have collaborated with in this role, I appreciate and value you deeply. To the elders who embraced me, thank you for allowing me space and time. It truly has been a ride and I look forward to my next chapter and the next chapter for this Festival."

"While we're sad to see Elyssia leave us, we're incredibly excited to see her undertake a new, exciting role in arts leadership and advocacy" adds Co-Chairs Kaan Hiini and Robyn Vella. "We're thankful for the creativity, passion and aroha she has brought to Auckland Pride as Creative Director, and for the refinement, advocacy and structural shifts she's worked to create across both the festival and organisation. Her contribution has been huge and has helped us as we continue to learn, grow and develop what Pride can be in Tāmaki Makaurau. We can not thank her enough."

Elyssia's last day as Creative Director will be the 30th of June. We know our communities will join us in farewelling Elyssia and celebrating her contributions to Auckland Pride.

Recruitment for her replacement will begin on Monday the 20th of June.